Philosophy and Approach.
Our companies share a common ethos of Client service, honesty and value.  We believe in sharing our Clients' goals and enjoy the excitement of seeking and reaching mutual targets in a way which creates lasting team understanding and trust.  Our Clients typically return to appoint us many times and develop strong long-lasting working relationships and this is a characteristic of which we are very proud.  We consider it a confirmation of our approach to building Client relationships through provision of a high quality, effective service at unbeatable fee rates.
Our approach to our work is based on six key controlling principles, which are;
RESPECT for our clients and fellow professionals;
HONESTY and a "cards on the table" approach at all times;
QUALITY of output is critical;
SIMPLICITY of approach whenever possible (life is complex enough already!);
VALUE is what our Clients want and we seek to provide; and we,
ASPIRE to always achieve the best possible outcome for our Clients in any (and every) situation.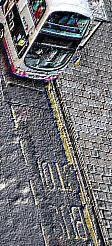 By application of the above six controlling principles, cTc is able to maintain both strong Client relationships and positive, fruitful liaisons with local authority officers.  This has proven to be a powerful and productive approach which achieves results effectively, efficiently and quickly.
These controlling principles are combined in our Mission Statement, which summarises our approach to our projects.  cTc's Mission Statement and ethos is;
"To respect our Clients at all times and to honestly and openly provide a quality service, which through its simplicity of approach, adds value to our Clients' development aspirations."
Charges
These are determined for different project types and are reviewed from time to time in reflection of the cost of providing our service and prevalent market conditions.
Our focus is firmly on quality of product and service.  Every Client recieves individual attention from our Directors and Managers in order to ensure a carefully tailored service which delivers accurately, effectively and efficiently what our Clients expect.
Each cTc company is set up using a low overhead cost model which, when combined with our individual attention to detail, enables greater efficiency than is typically possible in larger companies.  Please contact us with your requirements and we will be happy to discuss with you appropriate fees to achieve your targets and aspirations.
Please note;
carl TONKS consulting is a trading name of Carl Tonks Limited, which is a  VAT registered company. cTc Transport Planning Limited is also VAT registered.  Value Added Tax will be added to all invoices raised from cTc Group companies.